Hi folks,
We just added new cool image filters to our collection. Some of them are similar to Instagram's most popular filters. We hope to make your users happier!
Filtering
As filters are getting more and more, users are now able to filter the collection by name, so they quickly find the filter they're looking for: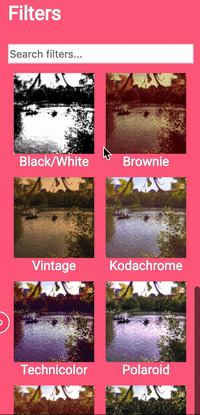 Preview of the new Filters
Original image first, filtered image after:
Natural
Amarok
Klarendon
Mayfare
Larc
Autumn
Nightfall
Light
Dark
Hope you and your users enjoy them!