This year went crazy due to COVID-19 disease. Just like many other companies, we experienced and continue to experience hard times too. Still, we did not stop to deliver small but handy updates to the Image Editor, although we did not announce them here. But we will fix that – below you will find a digest of most important improvements we've released so far after Session Restore feature.
Crop improvement
Toggle crop lock ratio now affects crop rectangle controls:
Released: Nov 7
Improved Sticker's organizing & filtering
The UI component for filtering stickers is now an autocomplete dropdown. If you are using our default stickers library this change won't affect the user experience. But if you use your own collection, sticker keywords will appear as options in the dropdown menu, and will be filtered while the user is typing:
Released: Sep 26
Pick color from image
Users now can use the color picker pipette to pick a color anywhere from the image:
Released: Aug 17
More translations
Pixo is now available in Russian and Arabic. Just add language: "ar-SA" for Arabic or language: "ru-RU" for Russian in Pixo.Bridge constructor options. More on languages.
Released: Sep 29
Rotation points on all sides of selected object
This is useful when objects (stickers, text blocks, etc.) are larger than the image itself and the user wants to rotate them:
Released: Sep 28
Captions in custom frames
You can now add captions to your custom frames in the filterFrames callback.
Released: Sep 17
Free drawing: Insert shapes
Free drawing tool now supports insertion of basic shapes with solid or semi-transparent color:
Released: Aug 22
Mobile improvements
Mobile Edit menu now does not show the "More" button if there are excluded features and all buttons fit on the viewport width
Re-organized properties in Mobile Property panels
Released: Aug 27
Text tool: background color
While the existing Highlight was adding background around the text only and not the whole block, the Background color option now does it:
Released: Aug 19
2 new filters: Redify & Extra Sharp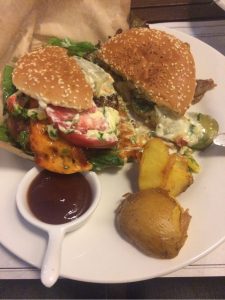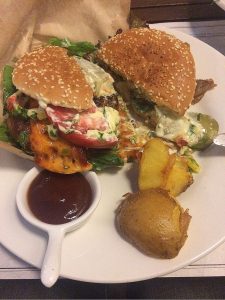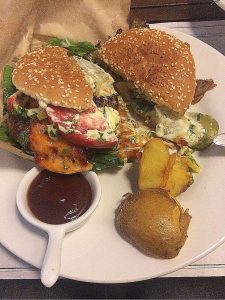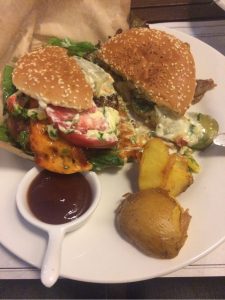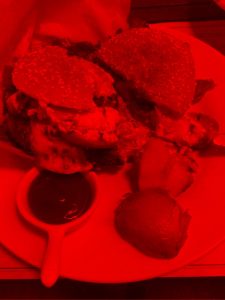 Released: Jun 11